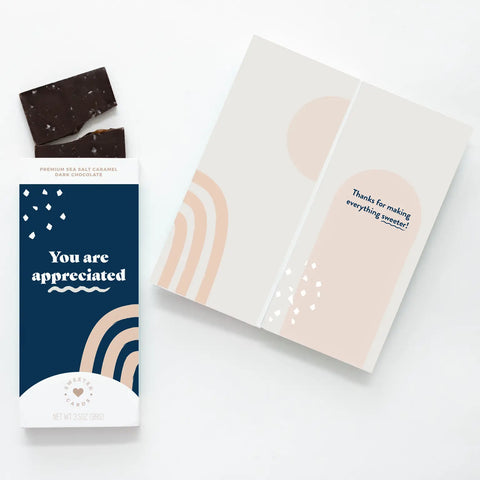 You are appreciated Chocolate Greeting Card
This chocolate greeting card is perfect for a small thank you with a big impact. Let them know they are appreciated with a sweet gift. Includes a premium sea salt caramel dark chocolate bar inside.
If you're looking for the best chocolate bars and a clever two-for-one gift, you'll love our chocolate-filled greeting cards!
---